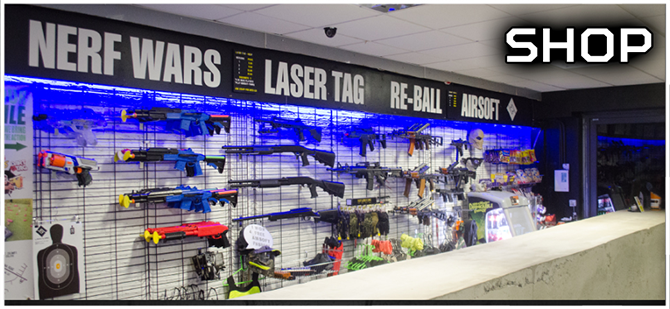 Here at LOCKNLOAD we pride ourselves on offering one of the largest supplies of airguns and accessories across Ireland.
You know you are in the right place if you are a fan of Airsoft:
We are the only airsoft guns outlet that has such a wide range of products, supplying everything from the airsoft sniper guns, to the airsoft smg gun. We also offer a large collection of essential pieces of accessories such as a gun torch, batteries, protective gear and paints etc.
Our collection of assault guns vary in price and brands. You now have the ideal opportunity to choose your favourite type of airsoft gun from our extensive range.
Our exclusive feature of allowing you to test your gun before you buy lets you take aim in our shooting range then if you satisfied play CQB in our indoor site or head to our outdoor battle field!! Feel free to contact us for if you have any queries relating to the air sniper guns or any other product we stock. We will be delighted to hear from you.
See facebook page for new stock or latest offers!