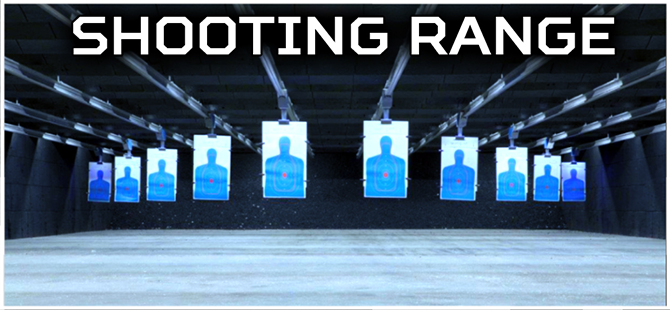 Take aim and prefect your shooting skills in our 9 lane range choose for an array of Airsoft weapons from Snipers, Assault rifles, Shotguns, hand guns and much more with the selections changing all the time, you can even buy your own just ask a member of staff for details on how to get involved in airsoft!
You can also shoot Re-ball Guns or Nerf Guns in The Range!

Airsoft Price List
Hand Guns, Snipers, Shot Guns
£6. 100 Rounds
Add 100 more Rounds for only £2.
Assault/Machine Guns
£8. 350 Rounds (full mag)
Add another mag for only £4.
Combo Offers (per person)
Offer 1
1 Hand, Sniper or Shot Gun 100 rounds and 1
Assault Gun 350 rounds
£12
Offer 2
2 Hand, Sniper or Shot Guns 200 rounds and 1
Assault Gun 350 rounds
£15
Offer 3
1 Hand, Sniper or Shot Gun 100 rounds and 2
Assault Guns 700 rounds
£20
Re-ball Price List